Constitution Square, Warsaw
Location: Warsaw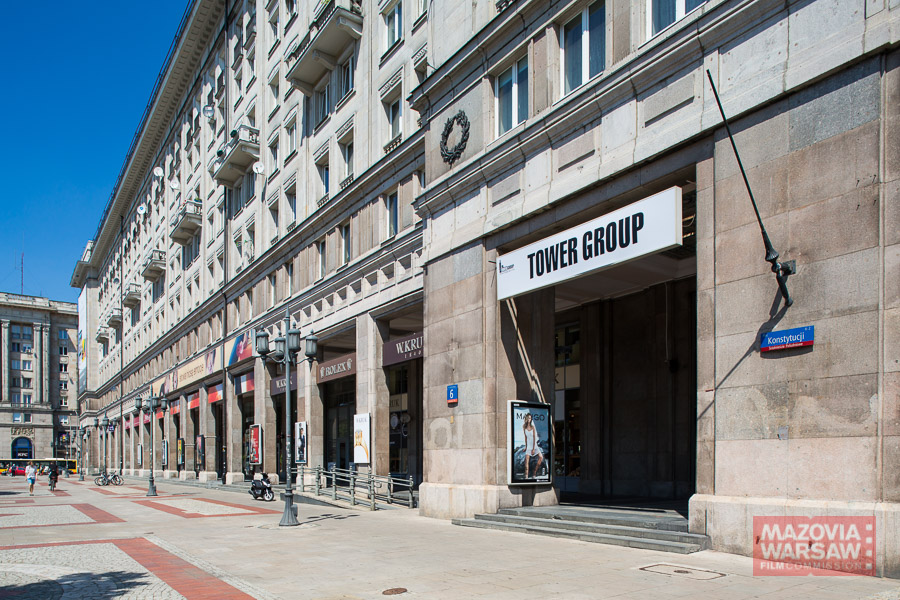 Konstytucji Square – Downtown Square, Warsaw.
Among 7 communication arteroies which meet on the square two are one direction and take the traffic out of J. J. Śniadeckich Street and Koszykowa (east of the square), one (Marszalkowska from South) only sends the traffic in.
Along the square, there are tram tracks.
Konstytucji Square was built right after war as a main element of great, socialistic urban idea – Marshall Borough
Konstytucji Square, together with Palace of Culture and Science were the main investments of the 1949-1956 real socialism era.
Location
NULL Warsaw
Plac Konstytucji
Owner
Mayor of Śródmieście Borough
Key words
Constitution Square, Warsaw, Srodmiescie, square, parking, street, lantern, tramway, bus stop, socialist realism, architecture of PRL times, arcades, mosaic, tenement house, house of flats