Czerwińsk nad Wisłą
Location: Czerwińsk nad Wisłą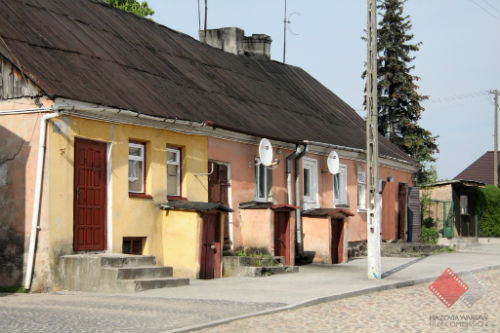 Czerwińsk nad Wisłą – Polish village in a rank of munucipality (gmina) located in Mazovia, in Plonsk district. This town is a seat of the Czerwinsk nad Wisla municipality. It is home to a small port of inland sailing on Vistula river.
Location
09-150 Czerwińsk nad Wisłą

Distance from Warsaw
63 km
Additional information
W Czerwińsku kręcono 2 odcinki serialu "Kryminalni" pt: "Miasteczko" i "Świadek" oraz film pt. "Bracia" z cyklu Magiczne Drzewo. Kręcono także zdjęcia do filmów "Cwał" (1995), "Rozdroże Cafe" (2005), "Szamanka" i serialu "Glina2" oraz film pt: "Weselna Polka-Hochzeitspolka" (2009), film pt. "Być jak Kazimierz Deyna" (2010).